The Leaders Circle is a fun and meaningful round-table discussion and a safe place where leaders can come to discuss and hear about new books, videos and topics that will encourage, challenge and strengthen their souls for continued leadership. . The best part is that you don't need to read any books ahead of time! Come and listen, discuss and reflect on the spiritual gems presented.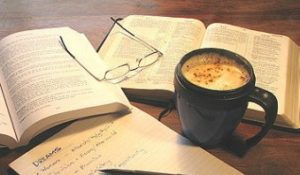 Next Date:  Stay tuned…
  7:00 pm – 8:15 pm. Doors open at  6:30 pm for light refreshments At One Way Ministries,  89 Auriga Dr. Ottawa
Topic: Best Book NIght!  Come and bring your favorite Christian book (or resource) that you can recommend to the group to strengthen and encourage them as leaders. (This is one time where you need to have read the book that you are recommending).   This is a free event but you must let us know that you are coming.  Email Terry here
Who can come?  The Leaders Circle is for senior leaders.   It is for women who serve in recognized and defined senior leadership roles in their church, para-church organization/ministry or marketplace ministry, ie., women who are pastors, (or married to pastors),  Christian ministry leaders, (or married to ministers), women elders, chaplains, missionaries, Christian business owners, marketplace ministry, etc.  We recognize that there may be other positions that qualify that are not be listed here so please contact us for clarification. Thank you.
Previous Meetings and Books, Videos and Topics Covered:
Tuesday May 22, 2018, Best Book/Resource Night – Discussion by all
Thurs. April 6, 2017, Present Over Perfect, by Shauna Niequist – Full
Thurs. Mar. 9, 2017, The Broken Way, by Ann Voskamp – Full
Thurs. Feb. 2, 2017, Windows of the Soul, Hearing God in Everyday Moments, by Ken Gire- Full
Thurs. Dec. 1, 2016:  Rule of Life: Cultivation Your Own Spiritual Rhythm
Thurs. Nov. 17, 2016:  The Practice of Examen – Bringing our Whole Selves to God – Full
Thurs. Nov. 3, 2016:  Honouring the Body – Flesh and Blood Spirituality- Full
Thurs. Oct. 20, 2016 : Lectio Divina – Encountering God in Scripture- Full
Thurs. Oct. 6, 2016: Solitude and Silence – Sacred Rhythms – Full
Thurs. Sept. 22, 2016:  Desire: Longing for More in the Spiritual Life  – Sacred Rhythms – Full
Thurs. May 26, 2016:  The Joy of Missing Out with Author Christina Crook joining us! – Full
Thurs. April 21, 2016:  Recommended Daily Devotionals – Yours and Ours – Full
Thurs. Feb. 18, 2016:  The Rest of God  by Mark Buchanan – Full 
Thurs. Jan. 21, 2016: The Pursuit of God – The Human Thirst for the Divine, by A. W. Tozer.  Full
Thurs. Nov. 19, 2015: Spiritual Rhythm – Being with Jesus Every Season of Your Soul, by Mark Buchanan.   Full
Thurs. Oct. 1, 2015:   Strengthening the Soul of Your Leadership –  by Ruth Haley Barton.   Full